So, it's finally fricken

P

r

i

d

e

!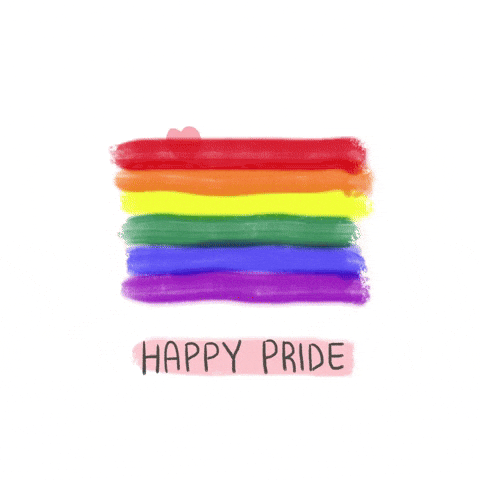 For me, this year has been a rollercoaster so far. And I have never been one to celebrate Pride month much less anything else in my life. But this year has been different for me. Maybe because of this pandemic, maybe because of all the changes and uncertainties, or maybe because I'm getting older. But this year, I'm celebrating by showing my pride about who I am as an author. 🌈
In April of 2019, I published my first F/F Omegaverse book and effectively put on a mask to protect myself in the wlw/lesfic book world. At the time, I had no idea how readers, other authors, and anyone else in between would respond to the first ever published F/F Omegaverse book that contained erotic/explicit content where a female character had a penis. On top of that, the trope can often carry other sensitive topics such as fempreg, dark romance, dubious consent, and non-consent. To say I was scared on April 19th 2019 is an understatement – I was terrified. Even after publishing the first book, I remained anxious for all of 2019 and into 2020.
Until my readers' constant support helped me realize it was okay.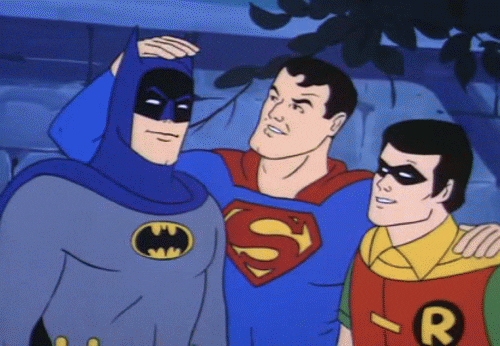 This year, it feels better than okay to write and publish F/F Omegaverse. More recently, I realized I am Lexa Luthor. It's no longer a mask that's shielding me from possible failure, shaming, or ridicule. After struggling to find my way in life, I might have just done it and that's a special feeling.
To celebrate Pride 2021, I am proudly sharing more about me, including my photo and my other pen name.
---
More about Lexa Luthor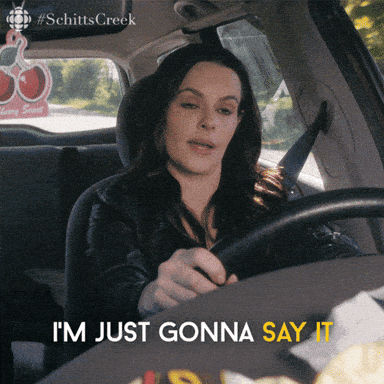 I'm just gonna go ahead and rip off the band-aid here for those that have always questioned who the heck writes F/F Omegaverse! Lol. I am a queer CIS female in her late thirties. Currently, I do go by her/she pronouns.
My writing started when I was a kid in middle school and continued into my high school years. The first story I ever shared publicly was a Xena fanfiction. Over a twenty-year period, I wrote over a hundred fanfictions in a multitude of fandoms with The 100 being the last one. Then after a pink slip at my day job, I told myself it was time to turn a dream into a reality, and I started writing to publish. And so, here we are.
Besides the general tidbits on my bio page, I can tell you that I grew up around boats and boating. I am a huge nerd – anything sci-fi or fantasy just excites me. I have earned my Private Pilot's ticket (yes, I can fly small airplanes) and love old WWII airplanes. (Does Charlie's love for flying and airplanes now make sense? 😉) I'm a dog and cat momma. And to this day, Gabrielle from Xena Warrior Princess is still my most favorite character, ever.
---
Known under another pseudonym
Once or twice, I have made mention of another pen name that I wrote under. While Dancing in the Darkness was my first F/F Omegaverse book, it was not my first published book. I started publishing under the name Cameron North before I started the Luthor Publishing brand. For awhile now, I have struggled with whether or not to remove my Cameron North books. Finally, I have decided to keep the name and simply rework things.
Later this year, I will be migrating Cameron North over to Luthor Publishing, which includes hosting Cameron North on my Lexa Luthor website. In the future, I will publish all "traditional" lesfic (i.e. non-Omegaverse) books under the Cameron North name so that there will always be that separation of traditional lesfic from F/F Omegaverse books. Currently, I have three books under Cameron North (they are oldies so don't judge my early writing too hard 😣). The first book, Thora, will actually be rewritten and turned into an F/F Omegaverse book under Lexa Luthor. The new adult lesfic, Wicomico Slow, will receive a makeover but will remain under the Cameron name. Then the historical western, The Triple L, I'm still somewhat undecided at the moment.
From this day forward, I will be using a special avatar(s) on social media and on my website's bio to show off my face. The avatar is pretty badass as it depicts me holding Kal's sword, wearing Charlie's jacket, and Kander in the background.
I want to thank all my readers for their love and support over the days, months, and years as I found my footing as an Omegaverse author. I didn't think this day would come, but it is here, and it feels like a huge milestone in so many ways.
Today, I am proud to say I'm a queer female publishing F/F Omegaverse! 🥰
Happy Pride to all!
💓🧡💛💚💙💜